MA-5236
Chasis for modular HDMI matrix switcher up to 36x36 with full 3D support
Support HDMI Deep Color & full 3D
HDCP compliant.
Allows any source to be displayed on multiple displays at the same time.
Allows any HDMI display to view any HDMI source at any time.
Supports 7.1 channel digital audio.
Supports default HDMI EDID and learns the EDID of displays.
The matrix master can switch every output channels to any HDMI inputs by push-in button,Ethernet or RS-232 control.
Easy installation with rack-mounting and wall-mounting designs for master and receiver respectively.
Fast channel switch response time.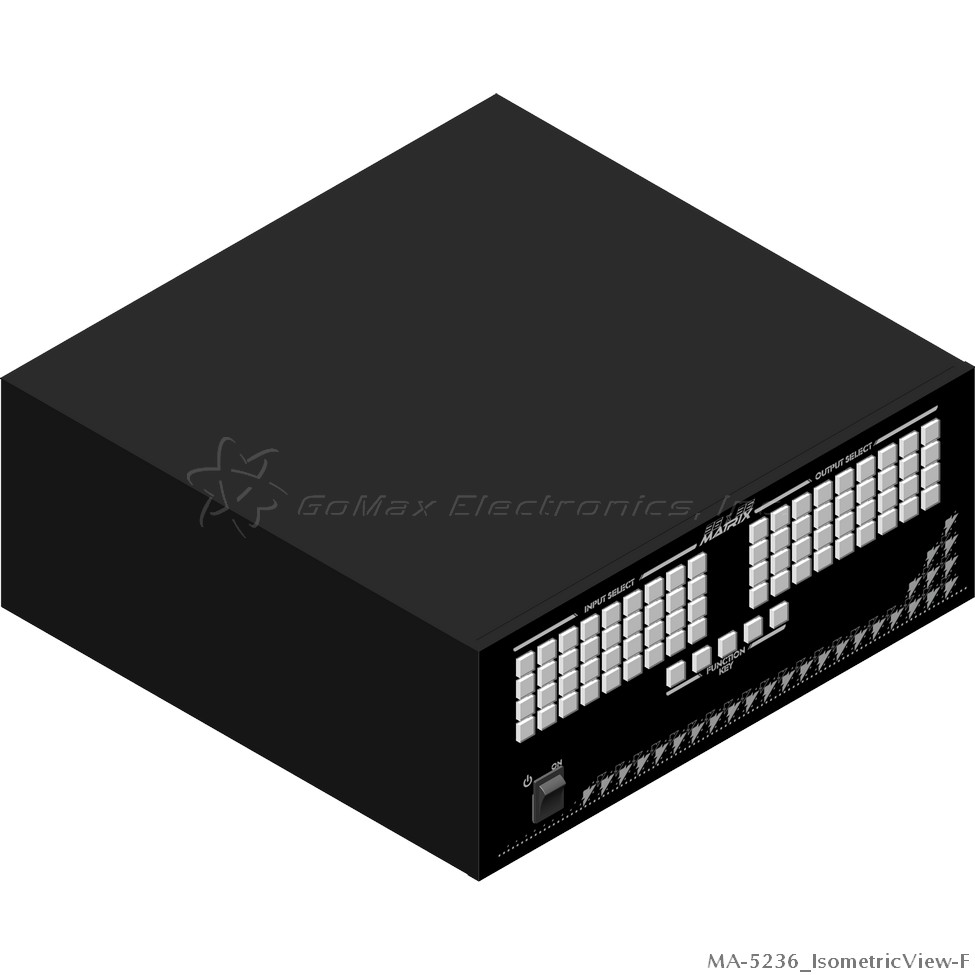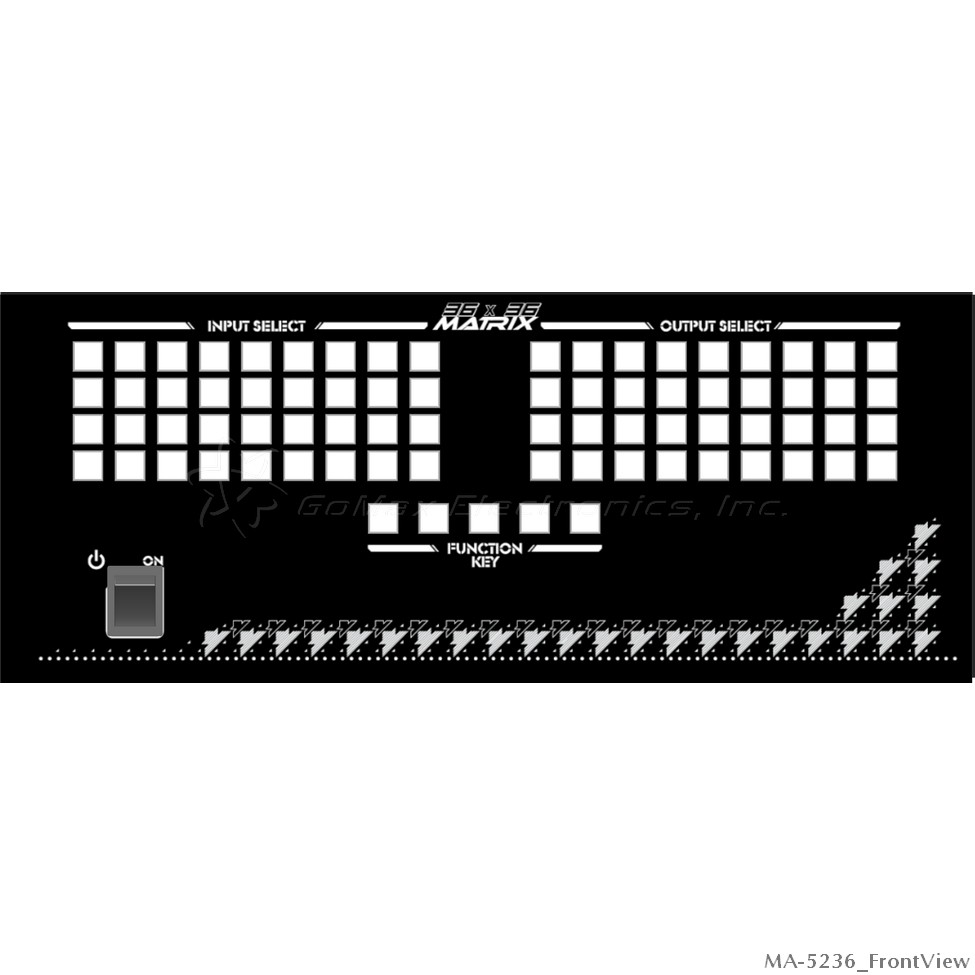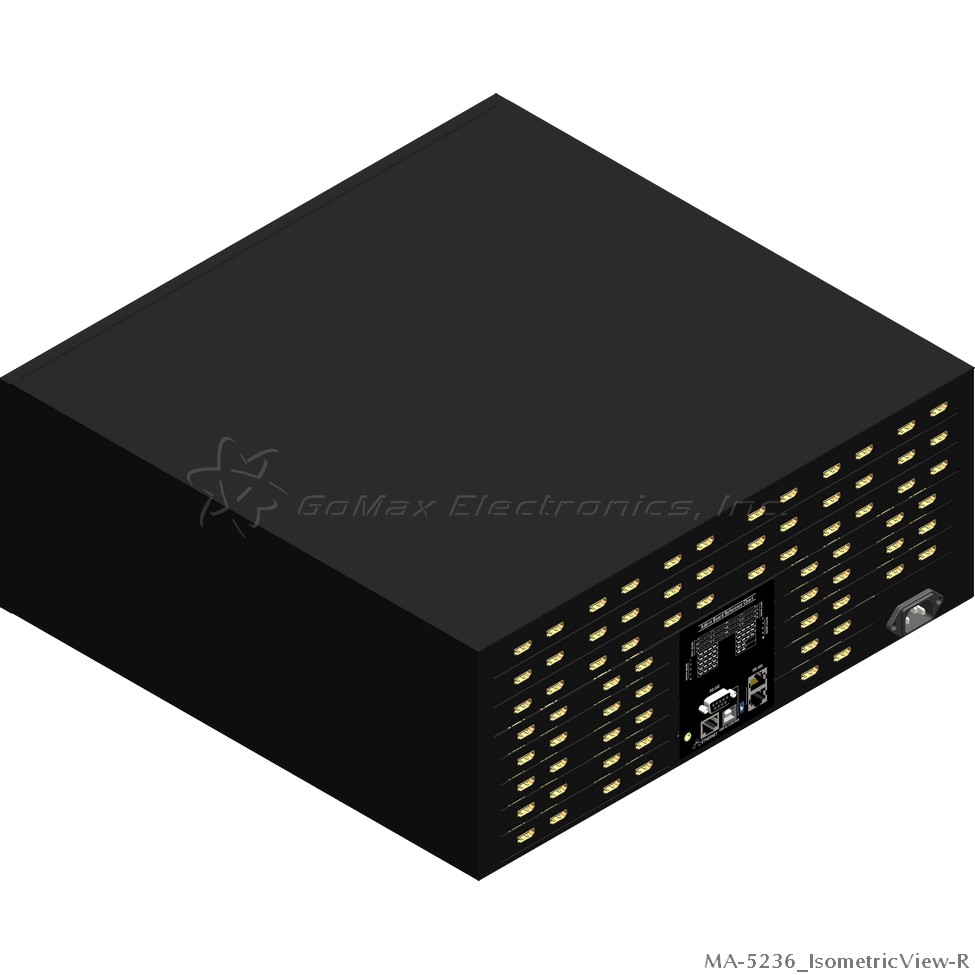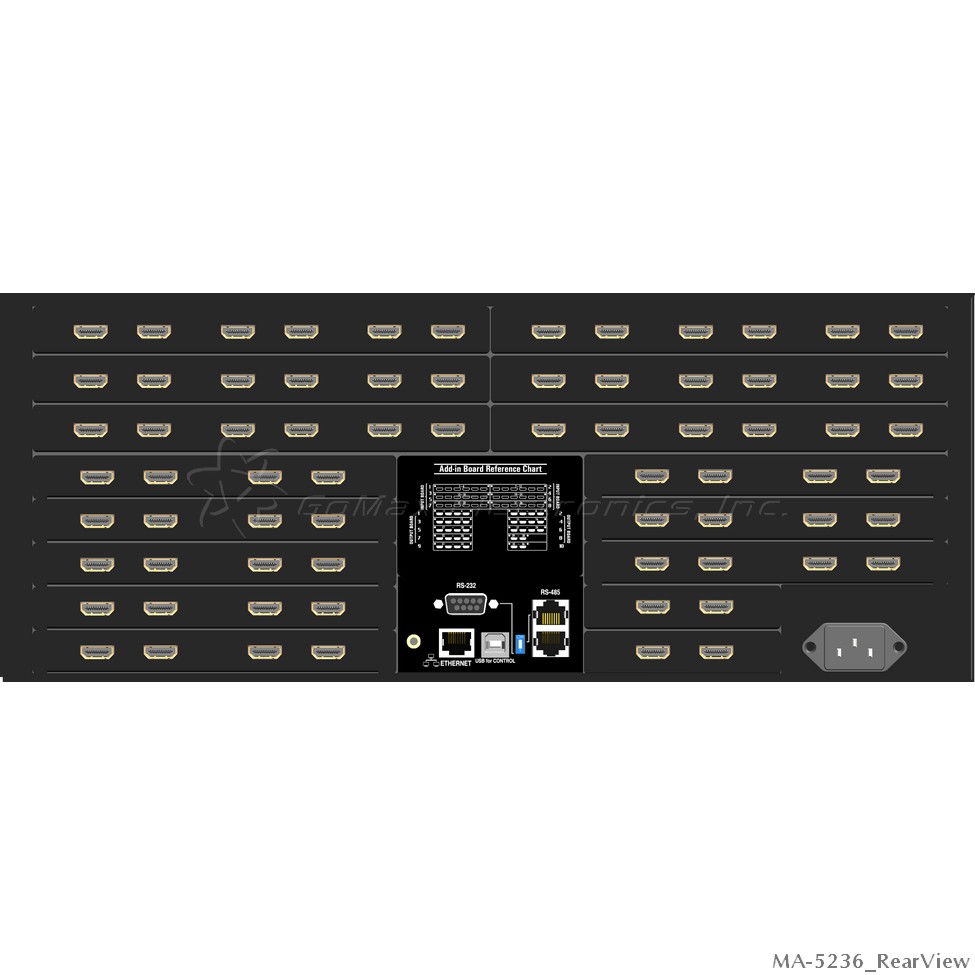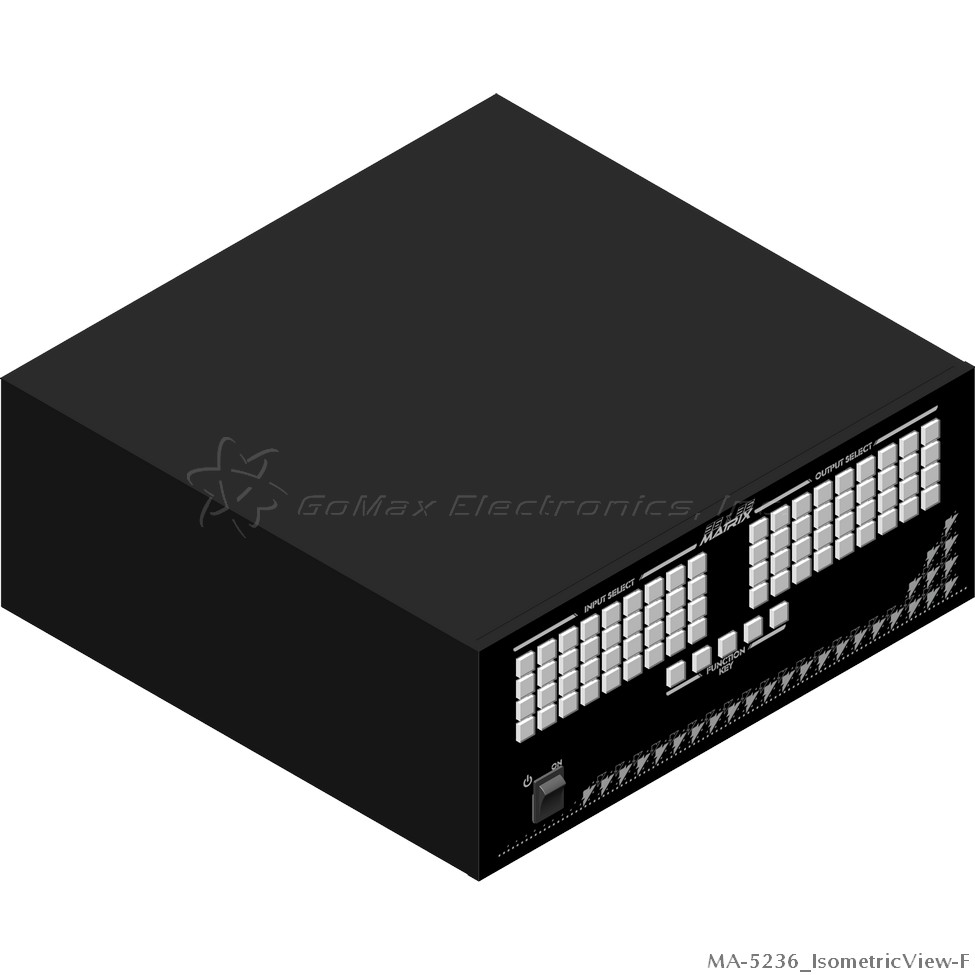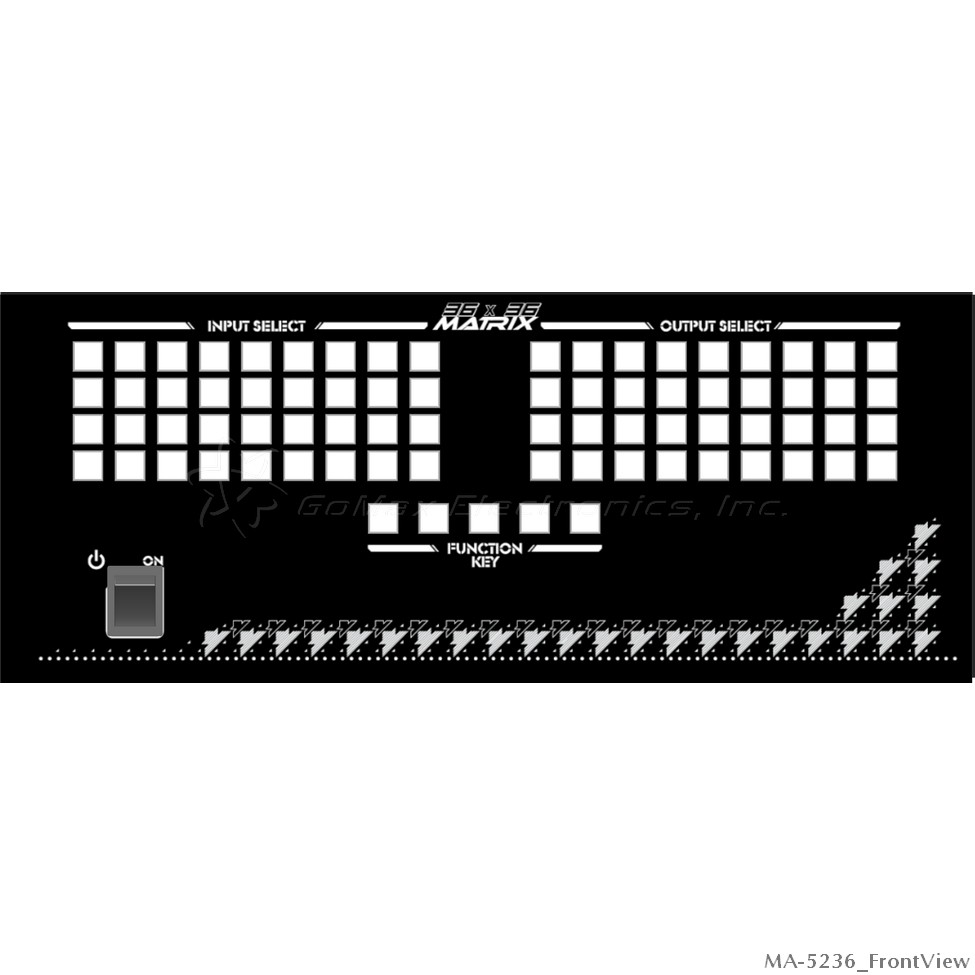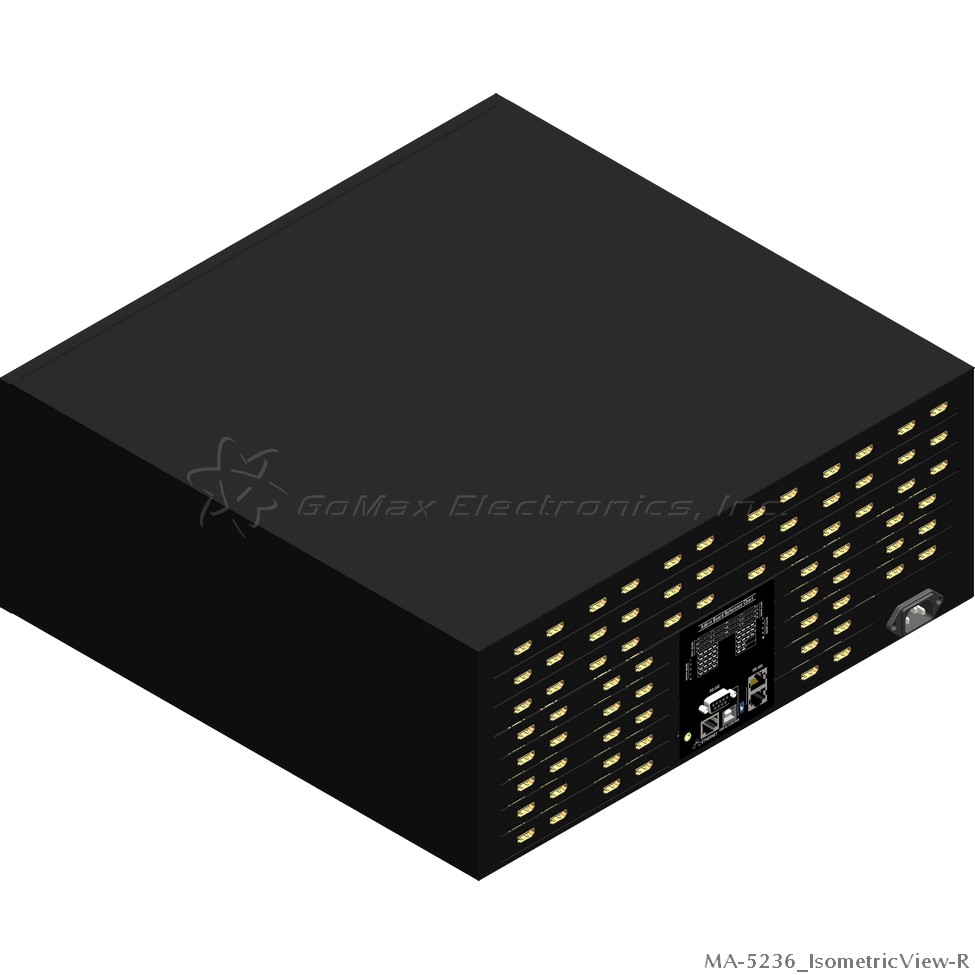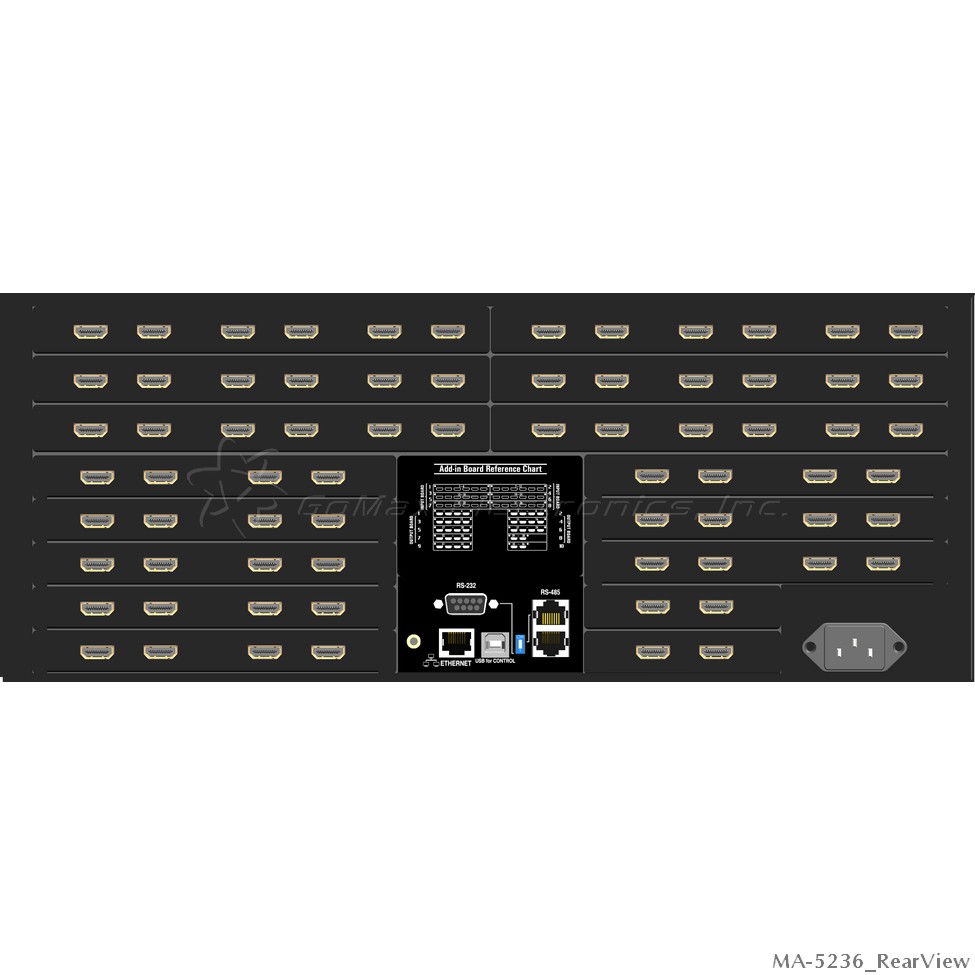 Overview
The 36x36 HDMI Matrix Switcher with Full 3D Support HDMI Matrix provides the most flexible and cost effective solution in the market to route high definition video sources plus multi-channel (up to 7.1 channel) digital audio from any of the four HDMI sources to the any four displays at the same time. This solution is well suited for use in home theater, conference room presentation systems, or other similar setting or application.
SPECIFICATIONS
Technical
B。Eye-patten Measurements
B。Eye-patten Measurements
B。RP-198 pathological patterns
C。Cable (Belden 1694A) equalization /ransmission